See on Scoop.it – biomimicron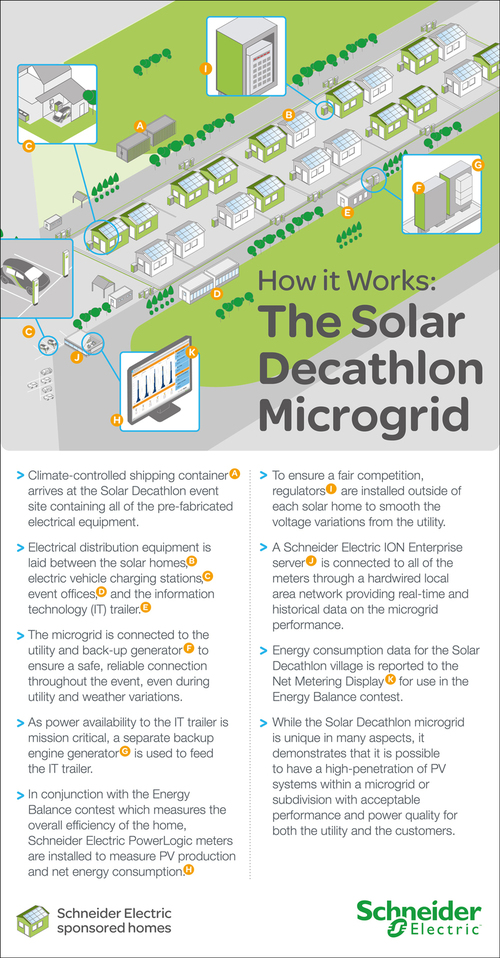 The Solar Decathlon is an award-winning program that challenges 20 collegiate teams from around the world to design, build and operate solar-powered houses that are cost-effective, energy-efficient and attractive.
The houses are built over a two year period on campuses across the world, and are then shipped to Irvine, California- the competition itself consists of 10 contests, one being on Energy Balance, measuring the net energy each house produces and consumes.
One of the most important aspect to this concept is the micro-grid solution — the connection between the houses and the local utility to provide excess solar energy to the grid. Each team's house is equipped with a bidirectional utility meter that enables power flow to and from the electrical utility and a net metering system to record energy consumption and PV energy production.
Here's how it works…
David Parr's insight:
Always wondered how this competition was organised. Pretty cool way of trying to set a benchmark for designs.
See on blog.schneider-electric.com